Intruder alarm installers in Oxted
Professionally designed and installed intruder alarms, including smart alarms and alarm upgrades in Oxted, Limpsfield, or nearby areas
Altech Telecom Fire & Security provides professional, effective, and customised security solutions, including intruder alarms, CCTV, door entry systems and more. We can design, install, maintain, and repair all systems to the highest standards.
For 25 years, our experienced team has been bringing peace of mind to residential and commercial property owners so they know that their homes are protected. We always try to adhere to exceptional standards of workmanship and customer care.
As an SSAIB-accredited security company, we are subjected to rigorous audits against British and European standards, so you can feel confident that we are a company that you can trust.
We always welcome enquiries and can provide no-obligation consultations to discuss your exact requirements. Our prices are always competitive and will give excellent value for money.
We come highly recommended on our Checkatrade.com reviews. After an alarm and CCTV installation, our customer commented:
I would highly recommend Altech Telecom Fire and Security, the work was carried out to a high standard, friendly and very knowledgeable team. 10 out of 10.
Whatever protection you are looking for, we will have a solution. Please call us now on 01737 470 000.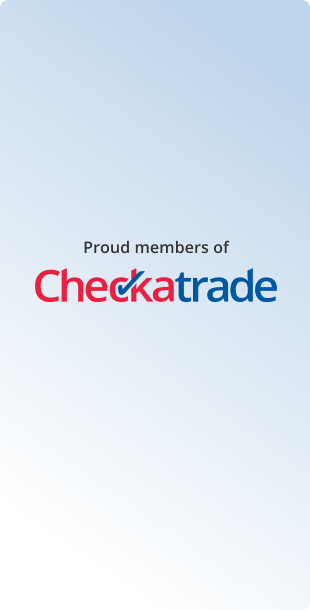 Intruder alarm installations in Limpsfield
Oxted and Limpsfield are desirable areas in Surrey known for their easy access to natural beauty and excellent amenities. The area is not known for being a crime hotspot, but it is always prudent to install an alarm for many reasons. A well-fitted alarm will provide a deterrent against crime and is a proactive security measure.
Our alarms can be entirely customised for your needs and will be designed around your layout, budget, and property's unique characteristics. We can supply and fit hardwired and wireless systems that will always provide you with peace of mind.
Our alarms include monitored alarm systems that will send an instant signal to an alarm receiving centre if activated. These alarms provide a higher level of security than audible or bells-only alarms.
Smart alarms designed and fitted in Oxted, RH8
Smart alarms allow your alarm system to be linked to an App so that it can be controlled and accessed via your smartphone or tablet. This means you can arm or disarm your alarm at any time, and the App will instantly inform you of an alarm activation.
We use smart alarms from Pyronix Cloud or Texecom Smart Connect that can be integrated with other smart home security, including lighting and locks. Smart home security makes good financial sense because your insurance premiums may be lowered.
Oxted alarm takeovers and upgrades
We can take over all alarm systems in different shapes and sizes. This could be due to poor service from your existing provider, rising costs, or an inherited system during a move. We will thoroughly inspect your system and decide on the best approach to make the process as straightforward as possible.
Our team can also upgrade your existing system, which can be a simple process done with minimal disruption.
Door entry systems and access control in Oxted
Altech Telecom Fire & Security can supply and fit door entry systems for residential and commercial premises. These can allow access to certain people via intercoms, video, key fobs, keypads or other systems.
Many homeowners opt for access control to stop unwanted visitors onto their premises. Access control allows businesses to monitor the flow of people entering any building, keeping personnel and assets safe.
CCTV installed in Oxted
CCTV can give you visibility over your home or commercial property. Our camera surveillance systems will act as a deterrent and help to fight crime because they will capture a crime in action and on video, providing important footage.
A high-quality system will be an asset to your home or business and give you increased peace of mind.
Burglar alarms, home and office security, CCTV and fire alarms maintenance in and around Oxted and the following areas:-
Limpsfield
Tandridge
Tatsfield
Titsey
Request a quote for security systems
Would you like to know more about our alarms and other security solutions? Please call now on 01737 470 000 or email [email protected]
We also supply and install intruder alarms Epsom.