Intruder alarm installers in Wallington
Intruder alarm installation, including smart alarms and alarm takeovers in Wallington, Waddon, or nearby areas
Altech Telecom Fire & Security can design, supply, install and maintain alarm and surveillance solutions tailored to your needs. We only install the best quality security products on the UK market from leading manufacturers.
We are accredited by the SSAIB, which ensures all products meet standards stated by the police and insurance companies. Our experienced engineers have over 25 years of experience in the trade, so we have the knowledge and expertise to secure your residential or commercial property.
We have a reputation for delivering a safe, reliable and trustworthy service and are committed to providing outstanding customer service. We are proud to have served so many local customers with quality alarms and other systems. Please see our Checkatrade.com reviews for some recommendations from recent customers.
After we recently installed a new wireless security alarm, the customer commented:
We needed to replace our old alarm with a modern, wireless system. Dan and co were amazing. They offered us valuable advice on the system best suited to our needs, and the installation was seamless. Couldn't recommend enough. 10 out of 10.
Contact us now for a no-obligation consultation by calling 01737 470 000.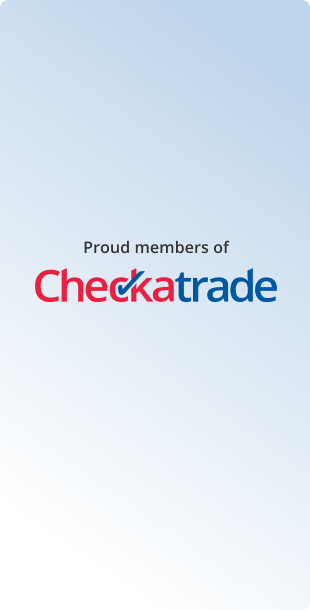 Intruder alarm installations in Waddon
Wallington and Waddon are located in the borough of Sutton and are known for their excellent connections to London, green spaces, and mix of housing options. The presence of an intruder alarm can significantly reduce the likelihood of a break-in or burglary at your home or commercial property.
We can supply and fit the best intruder alarms designed around your needs and budget. These systems act as a visual deterrent and can provide valuable peace of mind and sleep soundly.
Our alarms have a range of features, including pet-friendly options and wireless alarms for quick installation. We can also supply and fit monitored alarms, which are connected to a central monitoring station. If the alarm is triggered, keyholders or the police will be notified for quick response times. This means that you can be assured that your property is being monitored 24/7.
Smart alarms designed and fitted in Wallington, SM6
Protect your family with our smart alarm systems that give you the ability to control your alarm with your smartphone. You will never need to worry again that you have not set your alarm system because you can do this with ease.
We can supply and install a range of smart alarms from Pyronix Cloud or Texecom Smart Connect. These can be individually tailored to meet your demands and can easily be integrated with other smart security devices, including CCTV and locks. All these components will work together, and you will be notified of any issues.
Wallington alarm takeovers and upgrades
Many of our customers transfer to us for alarm maintenance. We can improve your service and reduce costs by ensuring your system is in optimal condition. We can take over any alarm system.
Our engineers can also upgrade current alarm systems, you can trust us to deliver reliable and efficient upgrades that meet or exceed standards. You will also benefit from our maintenance and round-the-clock support.
Door Entry Systems in Wallington
Altech Telecom Fire & Security specialises in seamless door entry and access control systems. Our engineers will ensure that your system is cost-effective and meets your needs, providing a controlled and secure way of entering your residential or commercial premises.
We can design and fit customised solutions, so your system is seamless and can be scaled as necessary. There are different options, including key entry pads, door fob systems, smart systems, and video entry systems.
CCTV installed in Wallington
We offer first-class residential and commercial CCTV systems designed around your needs. Our team of experts can supply and fit solutions that offer complete coverage of your property.
With our CCTV cameras, you can have complete peace of mind and watch over your property from anywhere in the world.
Burglar alarms, home and office security, CCTV and fire alarms maintenance in and around Wallington and the following areas:-
Banstead
Carshalton
Cheam
Hackbridge
Kenley
Purley
Sanderstead
South Norwood
Sutton
Sutton
Waddon
Whyteleafe