Burglar alarm installation in Tadworth, Surrey
Intruder alarms, CCTV and other security and fire solutions in Tadworth, Walton on the Hill, or nearby areas
Altech Telecom Fire & Security are burglar alarm and security specialists near you. For over 25 years, it has been our priority to keep homes and commercial premises safe by installing, maintaining and repairing intruder alarms, fire alarms, CCTV, and access control systems.
We are accredited by SSAIB and are dedicated to offering a specialist and cost-effective service backed up by excellent customer care. Our team of engineers can tailor a solution to meet your needs.
Our team offers round-the-clock security, so your systems are working as they should. When we recently installed a new wireless alarm, our customer said: "We needed to replace our old alarm with a modern, wireless system. Dan and co were amazing. They offered us valuable advice on the system best suited to our needs, and the install was seamless. Couldn't recommend enough. 10 out of 10."
Please see our other Checkatrade.com reviews for more glowing reports.
We are based in Tadworth, a village in Surrey. Whilst the village boasts relatively low crime rates, it is a well-known fact that professionally installed security products will always be an excellent deterrent.
Call now on 01737 470 000.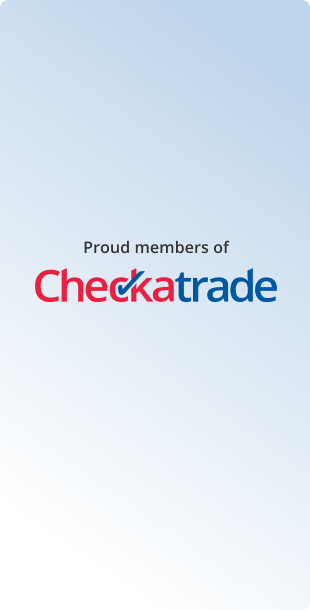 Intruder Alarm installations in Walton on the Hill
There are many advantages to installing an intruder alarm in your home or commercial premises in Walton on the Hill or Tadworth. As well as offering enhanced security for your property, they will provide a fantastic visual deterrent and stop potential intruders from trying to break into your property.
We can offer monitored alarms for as little as 82pence a day, so when the alarm system is triggered, the alarm monitoring centre (ARC) will notify keyholders or the police. This prompt notification allows for a quick response and increases the likelihood of apprehending criminals.
As an independent security business, we can supply and install alarms from all manufacturers, and the system will be designed to meet needs.
Smart Alarms Tadworth, KT20
All security alarms can be tailored to your requirements. Alongside traditional hard-wried alarms, we can supply and fit a range of smart alarms from Pyronix Cloud or Texecom Smart Connect.
With smart alarms, you can monitor and control your security system remotely using your smartphone or another device. You can check the status of your alarm, get notifications, or turn it on or off.
It can also be integrated with other smart home devices, such as cameras, lighting and locks.
Alarm Takeovers and upgrades Tadworth
We work with many property owners in the local areas to improve their security systems and upgrade or takeover contracts. We can scale current systems so they provide better protection or can add systems with enhanced capability.
Older alarm systems will become less reliable over time as components become worn. Our alarm takeovers will ensure appropriate upgrades to make your system more reliable and stable. This means that there will be less chance of system malfunctions and failures.
Door Entry Systems
Altech Telecom Fire & Security offers your premises comprehensive door entry and access control systems. Whether you want to control access to a single door or install access control for different sites with multiple entry points, we can design a system that meets your needs.
Our door entry systems can include key entry pads, door fob systems, and video entry systems. We can also supply and fit Smart access control systems that can be integrated with other security products.
Our door entry systems are designed to be convenient, cost-effective, and reliable and will reduce your insurance premiums.
Domestic and commercial CCTV Tadworth
If you are searching for a reliable security company to supply and fit residential or commercial CCTV, look no further than Altech Telecome Fire & Security.
Our highly-experienced engineers can supply, install, maintain, and repair CCTV systems for residential and commercial premises, so you can add to the security of your property and keep an eye on it, even when you are not there.
CCTV systems provide a very strong deterrent to potential vandals, burglars, shoplifters and other criminals., and they can also quickly bring criminals to justice.
Burglar alarms, home and office security, CCTV and fire alarms maintenance in and around Tadworth and the following areas:-
Burgh Heath
Gatton
Kingswood
Walton-on-the-Hill