Intruder alarm installations in Kingswood
A comprehensive range of security services, including smart alarm installation and alarm upgrades in Kingswood, Hooley, or nearby areas
Whatever your environment, Altech Telecom Fire & Security has a wealth of expertise and knowledge to provide intruder alarms, CCTV, door entry, or fire control systems designed around your requirements.
Our intruder alarms and other security products are sourced from leading manufacturers and can reduce the chances of you becoming a victim of crime. Our expert engineers are accredited by the SSAIB so that we can design the right solution for you.
Our business has over 25 years of experience and has been consistently offering our customers excellent service. We have many repeat customers who have been with us for a very long time. Our team works with a complete range of residential, commercial and industrial customers.
To read what some of our customers say about our business, please check out our profile on Checkatrade.com.
After we recently repaired and serviced an alarm, the customer said:
Original installer was unwilling to correct a fault with my alarm. Rang this company in an emergency and they attended the same morning and completed the repair. Very happy with the response.
For more information about our services, please call 01737 470 000.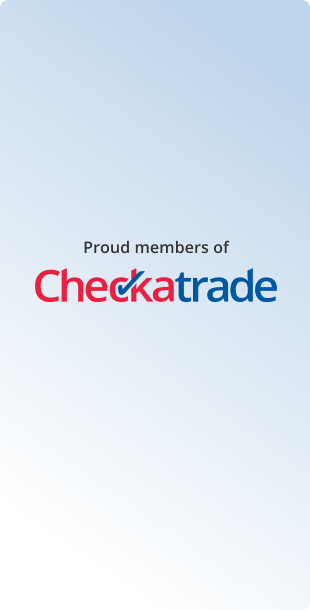 Intruder alarm installations in Hooley
Kingswood and Hooley are neighbouring areas of Surrey known for their proximity to beautiful green spaces and excellent amenities. Generally, the property prices here are much higher than in other parts of the UK. It makes sense that homeowners are looking for additional ways to keep their properties safe and protect their assets, family, or staff.
Our intruder alarms are from top manufacturers, and we can design a system that meets your specific requirements and budget. We can supply and fit audible-only systems and monitored alarms for keyholder or police notification.
We only install the best equipment for your needs, ensuring a seamless and hassle-free installation. We will minimise disruption wherever possible and always provide clear instructions regarding how to use your new system.
Smart alarms designed and fitted in Kingswood, KT20
Many people are turning to smart alarms if your current alarm system feels outdated, many people are turning to smart alarms. Smart alarms are WiFi-based intruder systems that make it easy to remotely monitor your home using your phone.
We install a range of smart alarms from Pyronix Cloud or Texecom Smart Connect, where instant alerts and notifications can be sent to your phone so you can monitor your system in real-time from wherever you are in the world. You can also set your alarm or disarm it, so if you forget to put the alarm on before leaving the house, it is not a problem!
Smart alarms can be integrated with other smart home devices, including CCTV and access control systems.
Kingswood alarm takeovers and upgrades
As well as installing new alarms, we can complete alarm upgrades to adapt existing alarms. This can often save customers considerable expense compared to installing a completely new system.
If you are unhappy with your alarm maintenance provider, we can also take over your alarm servicing. You will benefit from our thorough inspections to ensure your alarm is working correctly.
Access control systems in Kingswood
Altech Telecom Fire & Security are a leading supplier and fitter of access control and door entry systems for homes and commercial premises. We can design and fit keypad entry systems, as well as video intercoms, key card or key fob systems and other designs.
We guarantee the best equipment possible and competitive prices. These systems offer excellent security, convenience and control.
CCTV for your home or business in Kingswood
Keep your premises secure with our CCTV for homes or businesses. We work with leading manufacturers and suppliers to bring you the best systems so that you can keep a watchful eye over your property 24 hours a day, 365 days a year.
Burglar alarms, home and office security, CCTV and fire alarms maintenance in and around Kingswood and the following areas:-
Buckland
Chipstead
Merstham