Intruder alarm installations in Epsom
Local alarm installation, including alarm takeovers and smart alarms in Epsom, Leatherhead, or nearby areas
Altech Telecom Fire & Security is committed to providing residential and commercial customers with first-class alarm and security system installation and maintenance. We have the knowledge and expertise to provide customised solutions that meet the highest standards.
We understand that all properties will have unique security needs, and we can work to provide customised solutions. We can supply and fit standalone or integrated alarms, CCTV, door entry systems, and fire systems.
Our time-served team only uses the best tried and tested equipment to ensure effective and reliable protection of your home, commercial premises, family, assets, or employees. All our products are sourced from reputable brands.
Our engineers are committed to delivering excellent service at all times. From initial consultation to installation and aftercare, we offer an end-to-end service to ensure your security products work effectively.
Please see our Checkatrade.com reviews for recent reviews from recent customers. After we recently replaced an alarm system, the customer said:
A pleasure to use this company. They are professional, punctual and polite - which is more than can be said of my previous provider. Work was carried out quickly. Efficiently, and carefully. I have no hesitation in recommending. Happy Customer.
To discover more about our services, please call 01737 470 000.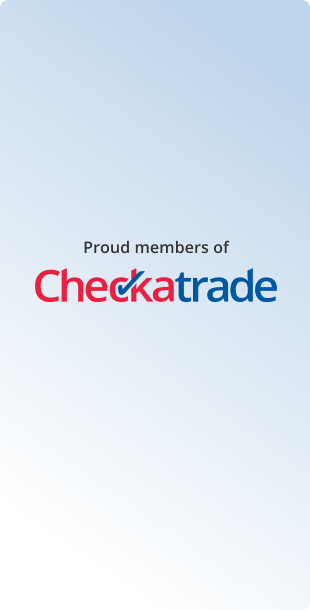 Burglar alarm installations in Leatherhead
Epsom and Leatherhead are in the Mole Valley in Surrey and are popular commuter towns. They are surrounded by picturesque countryside and green spaces and are known for their range of housing options, from historic properties to contemporary developments. If you are looking to protect your property from the risk of intruders, installing an alarm is one of the most cost-effective ways. This is also an excellent way to provide peace of mind.
Our security specialists have years of experience designing and installing customised alarm systems, including hardwired and wireless alarms. All alarms will be designed around your specific needs.
We can also supply and fit monitored alarm systems, where a central monitoring station monitors your alarm. When triggered, the Alarm Response Centre (ARC) performs a check to confirm the alarm and notifies the keyholder or police.
Smart burglar alarms fitted in Epsom, KT17
Smart alarms are managed via an App on your phone or tablet so you can activate or de-activate your alarm with a single touch. Smart alarms are commonly integrated with other smart home technology products, including key locks, CCTV, and lighting.
We supply and fit alarms from Pyronix Cloud or Texecom Smart Connect that are quick to install, set up, and intuitive to use.
Epsom alarm takeovers and upgrades
Correct maintenance of your alarm system is essential if you want to ensure its reliability and extend its lifespan. In many cases, maintenance is also important to comply with the law and any insurance requests. We can take over any alarm maintenance contracts to ensure your alarm is in a good, serviceable condition. Our maintenance will also leave customers with reduced ongoing costs.
We can also upgrade your alarm system to keep it current using the latest cutting-edge technology.
Door entry systems in Epsom
Altech Telecom Fire & Security can supply and fit a range of entry systems to prevent unauthorised access. From standalone keypads to more complex access control systems, we will design the perfect system for your premises.
Access control systems within commercial premises can help you monitor staff movements and can be very helpful in the case of an emergency.
CCTV installed in Epsom
Our CCTV systems can provide better security for your home or business. We can offer the right residential or commercial surveillance for your premises and design customised systems for your needs.
Our qualified CCTV engineers can design a system that is bespoke to your home or business. We can conduct every aspect, from initial survey to aftercare and maintenance.
Burglar alarms, home and office security, CCTV and fire alarms maintenance in and around Epsom and the following areas:-
Ashtead
Epsom Downs
Hook
Stoneleigh