Intruder alarm installers in Carshalton
Skilled SSAIB security specialists near you for intruder alarm installation in Carshalton, Hackbridge, or nearby areas
Altech Telecom Fire & Security provides comprehensive security solutions. We can design, install, and maintain intruder alarms, CCTV, door entry and fire systems. We offer cutting-edge and first-class products from leading manufacturers at competitive prices.
Our exceptional products and customer care will ensure that your commercial or residential premises are always protected. Our security systems can protect families and homes, staff, business stock or assets. They will also satisfy insurance requirements so that they will lower premiums.
We are proud to be accredited by SSAIB (Security Systems and Alarms Inspection Board), which means our work complies with all industry standards, and we use the best cutting-edge technology to help secure our premises.
We come highly rated on the independent website Checkatrade.com, with an average rating of 10 out of 10 for workmanship, reliability, tidiness and courtesy.
After a recent CCTV installation, the customer said:
Job done efficiently and on schedule. Excellent experienced workmanship. Left the place very clean. Well advised with latest tech. Competitively placed, highly recommendable.
Contact us now for a no-obligation consultation by calling 01737 470 000.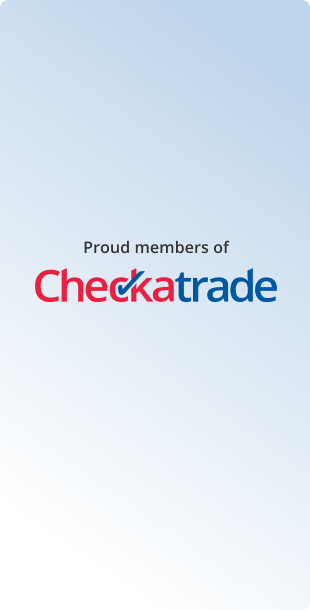 Deter intruders with alarm installations in Hackbridge
Hackbridge and Carshalton are two neighbouring areas within Sutton, and they have a mix of residential and commercial property types. A home or business alarm is the first line of defence in keeping your property safe from the risk of intruders.
In the UK, in 2021/2022, there were over 265,000 burglaries reported. The major benefit of installing an intruder alarm is that it can deter a break-in before it happens. It can also provide you with valuable peace of mind. Security systems will also increase the value of your property and may lower insurance premiums.
If you are looking for a monitored alarm system, we can link your alarm to an ARC (Alarm Receiving Centre). If the alarm is triggered, the centre can assess if it is a false alarm and then notify the nominated keyholder or the police. This can give you confidence that your home is protected 24 hours a day, 365 days a year. We can also provide a rapid response if the alarm is activated in their tracks.
Smart alarms designed and fitted in Carshalton, CR8
Installing smart home technology can maximise the potential of your security system by offering the ease of activating and deactivating it from your smartphone or tablet from anywhere in the world. If your alarm is set off, you will be notified immediately, so you will not need to worry about your neighbours informing you. We supply and fit a range of alarms from Pyronix Cloud or Texecom Smart Connect.
Our smart alarms can also be integrated with other products, such as CCTV cameras and lighting, to create a bespoke system. This can be a very cost-effective way to improve your home security.
Carshalton alarm takeovers and upgrades
Switching to Altech Telecom Fire &  Security is easy. Many customers come to us because they are dissatisfied with the service they are receiving with their current company, or they are managing a new property. Our team is here to guide you through the process for a seamless takeover.
We can also provide all alarm upgrades. We can come and provide a survey of your system and make recommendations. All consultations are free of charge, and our experts can give you transparent advice about areas for improvement.
Door entry systems in Carshalton
From simple key fob door entry to more sophisticated video systems, our access control systems can give you complete control over who enters your home or commercial property. For commercial properties, you can grant access to specific areas within your building, which can offer many health and safety benefits.
There is a wide range of technology available, and we will be able to offer advice about the best options for you.
Call  our alarm company near you for a free quote
For further details about our security systems and services, please call 01737 470 000 or email [email protected]
We also supply and fit burglar alarms Kingswood.
Burglar alarms, home and office security, CCTV and fire alarms maintenance in and around Carshalton and the following areas:-
Morden
South Norwood
Wallington